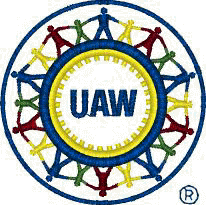 July 11, 2017 - Local 9 Membership Meeting
Motion made that going forward, all future requests received from local 9 standing committees should
include plans to use their committee funds to pay for milaege and daily expenses, before requesting
furthur support from the local. If a committee does not have sufficient funds to cover the entire milaege and daily
expense cost at the time of their request, then the local may cover the remaining portion of their request.
The board reccomended that this request be granted was concurred in, and the motion
was approved at the July 11, 2017, membership meeting.

Chair:
JOHN ORTIZ
-------------------
MEMBERS
---------------
Lance Agbuis, Nick Sommerville, Eric Lofton, Kathy Hofslund
Ralph Bagneski, Sherry Hoyt, Shelly Kuhrt, and Al Jackson

Community Services Committee runs a Surprise Basket Raffle
Quarterly Union Meeting - $1.00 each or 6 for $5.00.
The Community Service Committee works through public and private organizations in providing service
to those members and their families in need, as well as the community in which we live.

Sherry Hoyt Receives Orville Beene Award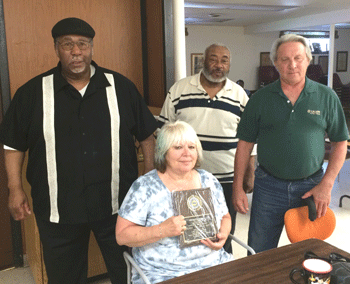 Milwaukee County Labor Council
The purpose of the Community services Committee is the helping
of all Union members active and laid off and displaced,and others
in the community.
The Committee members are involved in food-hygiene-clothing drives
and other community service projects individually and as a group.
Everyone is encouraged to join our committee if they are interested
in helping others, by calling the hall and signing up.